---
The cryptocurrency market was in a somewhat elated mood on December 18th. It was caused by the growth of Bitcoin on Monday evening. Thus, the price of Bitcoin in a short period of time increased to $ 3,500 (more than 6% in 24 hours) and attempted to break the resistance at a higher level.
However, the absolute leader in this segment was EOS – the price of this cryptocurrency increased to $ 2.50 – almost 30% higher than the previous day.
At the same time, the EOS capitalization exceeded $ 2.4 billion, and this is the fourth currently indicator in the ranking of the popular analytical resource CoinMarketCap.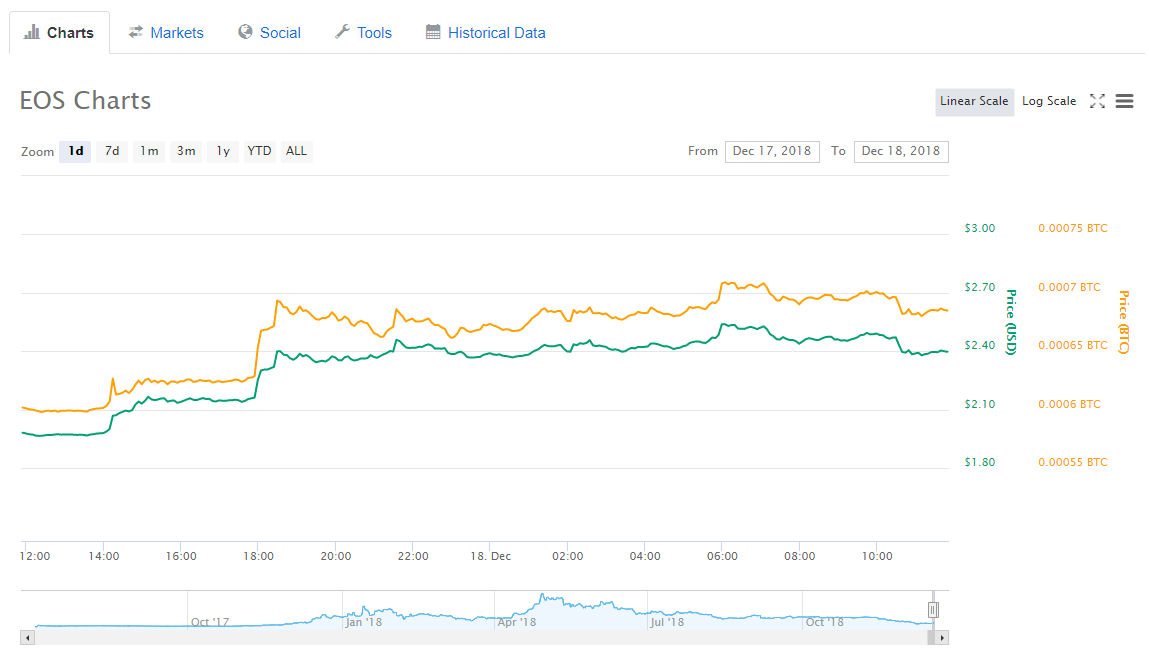 Before that, EOS was in 8th place, thus moving Litecoin, Tether and Stellar down. Ripple (XRP) with $ 13.3 billion and Ethereum ($ 9.68 billion) continue to occupy the 2nd and 3rd places respectively.
8th and 9th place is now occupied by Bitcoin Cash and Bitcoin SV, however TRON is looking at them in the back, which closes the top ten.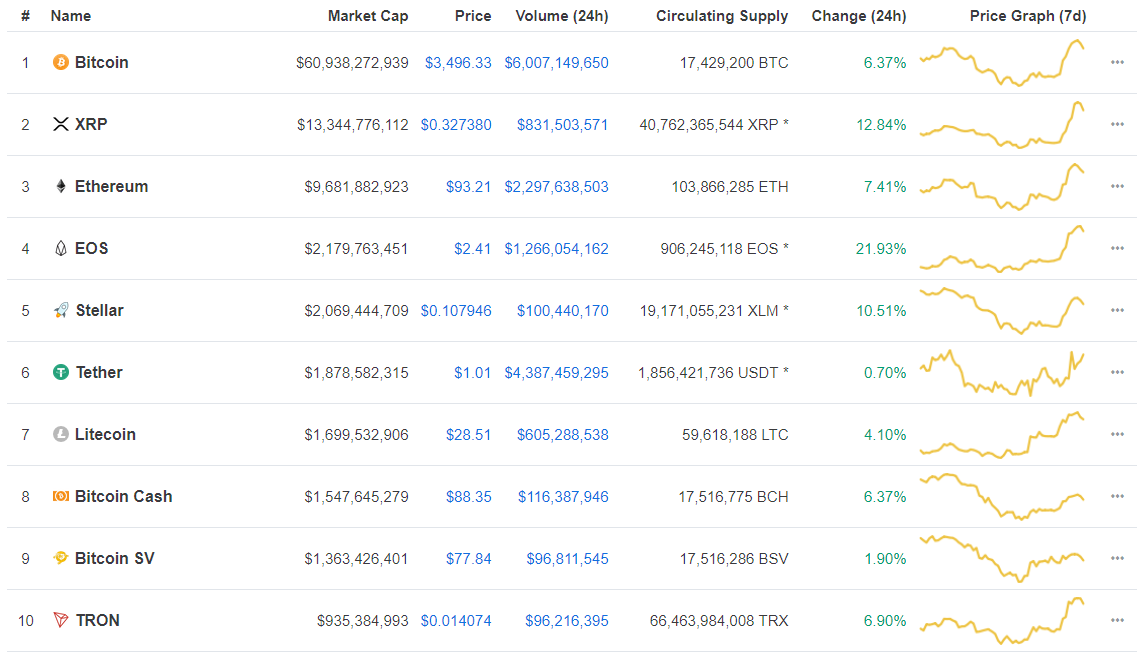 We note that positive sentiment in the market over the past hours has increased the total capitalization of cryptocurrencies to $ 112.1 billion, of which 54.3% ($ 60.4 billion) are Bitcoin.