---
The well-known Bitcoin-optimist and co-founder of Fundstrat Global Advisors Tom Lee is convinced that the fair price of the first cryptocurrency is in the range of $ 13,800 – 14,800, reports Bloomberg.
Nevertheless, BTC is currently trading at around $ 3,320. Lee explains such low current values ​​of the first cryptocurrency with the overwhelming take-off last year, the "catastrophic" macroeconomic climate, as well as massive sales of digital stocks of ICO-projects.
Analyst's judgments about the fair value of Bitcoin in the range of $ 13,800 – 14,800 are based on the growing number of active addresses of BTC wallets, demand factors and various indicators of the use of the first cryptocurrency.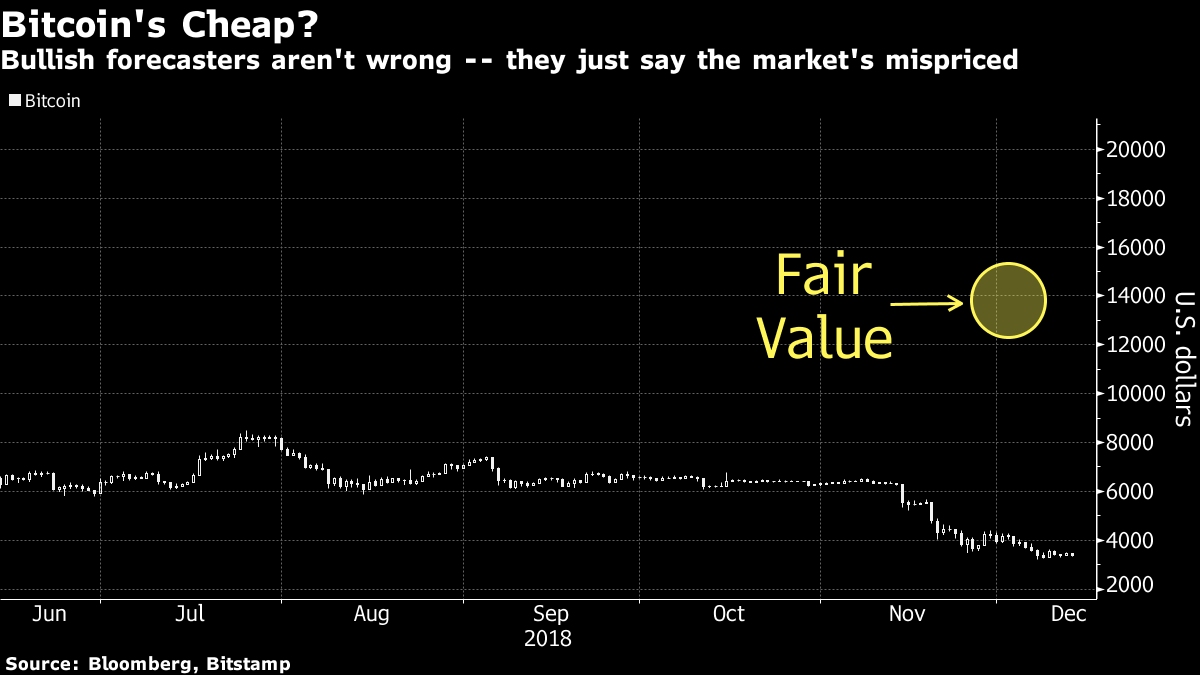 "The fair price is significantly higher than the current market value of Bitcoin," – Li shares her thoughts. – In fact, if you go from the reverse, in order to justify the current price of Bitcoin, you need to reduce the number of cryptotographs from 50 to 17 million "
Mass acceptance and recognition of Bitcoin as an asset class, in his opinion, are key factors for the growth of cryptocurrency after 2018. If the number of BTC wallets reaches at least 7% of the Visa user base of 4.5 billion accounts, then, according to the Tom Lee model, the fair price of the first cryptocurrency will be $ 150,000.
This time, the analyst declined to share an updated bitcoin price forecast.
"We are tired of people asking about target price targets," – he said.